AWESOME Turn Key SAILBOAT in MEXICO - Ericson 34-2 Sloop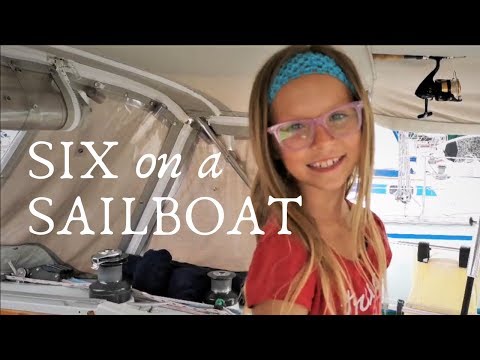 Make

Other

Model

Ericson 34-2
Description
Best equipped, best value mid-sized cruising sailboat currently for sale in the Sea of Cortez! Located in beautiful hurricane free Puerto Penasco (only 1 hour from Arizona border.) Asking $50000 USD.
• 2014 Beta Marine 25 engine and transmission with only 1250 hours • Comes with full set of BRAND NEW spares, including starter, water pump, 75 amp alternator and much more! • Lifeline AGM Batteries (405 amp house/65 start) • Katadyn 3.5 GPH 12V Watermaker (no generator needed!) • 3 solar panels producing 280 watts ensure that batteries never dip below 90%, smart controller • 50 Amp SMART shore charger (we didn't need because of how good the solar is, but it works perfectly) and cord • Icom SSB (HF) radio, VHF radio with AIS Receiver (and spares), Handheld VHF, Motorola GMRS radios, Furuno Radar, 2 Garmin chart plotters (plus spare) • B & G RAM Autopilot w/ remote, wind, depth and speed sensors • Electric windlass, Manson Supreme anchor w/ 125 ft 5/16th HT chain & 200 ft nylon rode w/ remote controls at bow and helm (has never dragged and can easily anchor solo) • NEW Spare Fortress anchor and rail-mounted stern anchor both with chain and rode • Dodger, Bimini, Bimini connector w/ interchangeable side shades and custom full bug screen cockpit enclosure • Stainless stern pulpit rail extended to side gates • Custom stainless and teak stern swim platform • 8'8" Achillies hypalon inflatable dinghy w/chaps and wheels • Tohatsu 6 HP 4-stroke outboard (engine runs great, but leg needs attention), c/w 2 extra props, many spares including a complete carburetor • Custom stainless steel jerry can racks (3 diesel, 1 gas, 2 water) • 6 person offshore life raft • All Coast Guard required safety equipment, plus large first aid kit, inflatable life jackets, jacklines, and more • TV/DVD w/HD antenna • CD/AM/FM Stereo w/ amazing interior and exterior BOSE speakers • 2 mile WiFi Extender • Newer sails, mast mounted whisker pole, A-sym spinnaker • So much more! Read the additional pages for more info.
Hinterland comes with a full survey from March of 2018 and is currently insured and located in the hurricane free haven of Puerto Penasco, Mexico! She is Canadian Registered Vessel, but it is no problem to change to US Coast Guard Registered or whatever you prefer. To ensure the safety and comfort of both buyer and seller, the title transfer will be handled by Marine Titles Canada Ltd or the reputable marine title company of your choice.
SAILS:
This boat excels at upwind sailing. When others have to resign to motoring, Hinterland sailed closer to the wind than any cruising boat we met in Mexico.
• Elliot/Pattison bull batten main, new in 2007, excellent condition. Sheets replaced 2016. • Elliot/Pattison cruising cut furling genoa, new in 2007, good condition. UV Cover re-sewn by PV Sails in 2019. Genoa is large (~140%) and powerful, but sails well reefed. Sheets replaced 2016. • UK Asymmetrical spinnaker, 2005, block for tack and lead block aft, tack line and one sheet, sock and ATN Tacker.
SAILING SYSTEM:
• Keel stepped mast with Ericson's grid beam system for hull/structural support. All halyards, sheets and control line have been replaced at various dates. All except spare main are lead aft to cockpit and rope clutches and cam cleats in place. All Navtec chain plate U-bolts and backing plates replaced in 2015 with custom 316 SS parts. • Navtec hydraulic back stay adjuster, rebuilt 11/05. Works great. • Six Barient wenches: 2-ST/2 spd primary, cabin top: 1-ST/2 spd main, 3 standard • Garhauer rigid boom vang and traveler • Mast-mounted forepsar line controlled 23' extending whisker pole • topping lift and guys • Harken genoa roller furling system • Lazy Jack main control system at mast. • Two deep reef points rigged and lines led aft to cockpit, sail rigged with blocks at luff and leach for ease of handling • Gybe Easy boom control system • Two pad eyes forward for preventer use • Four movable track blocks for sail trim, on deck inside and rail mounted 1'1/4" T track • Three winch handles
ENGINE: • Beta Marine 25hp new installed 2014, approximately 1250 hours to date (Replaced original Universal M25XP.) Extremely fuel efficient. Burns 1 litre/h motoring at 5 knots (2100 rpm.) • Twin Disc TMC40 transmission, 1" SS shaft with two blade fixed propeller. NEW cutless bearing install this summer. Spare prop and prop puller included. • Lots of spare oils and filters • Intake is plumbed for fresh water flushing, off season pickling. • Full instrument panel: tachometer, temperature, oil pressure and voltage gages and warning lights and green operating light. Push button stop, keyed ignition. • Upgraded Groco fresh water intake filter • Racor fuel filter systems installed 2010, spare Racor 500 filters and Beta or similar primary filters, oil filters, belts and raw water impellers, two 5 liter Quaker 40 wt engine oil. • Electric fuel pump on demand switch for ease of bleeding system. • Engine spares: new alternator, new starter and fresh water pump are on board. • Multiple zinc anodes. • Engine compartment equipped with red/white light, fire access port. • 23 gallon aluminum fuel tank, pulled and serviced, tabbing reinforced, two inspection plates installed, one on each side of baffle. • Four 5 gallon jerry can with fabric cover, (3 diesel, 1 gas) fit in custom rail racks • Wired engine exhaust blower fan, switch at helm.
DECK:
• Quick Genius 500 electric windlass with hand held controllers at bow and at helm • Manson Supreme anchor, 125' 5/16 high test chain and approximately 200' rope. • Fortress F-16 with chain-rope rode spare anchor. • Danforth stern anchor with chain-rope rode, plus extra for spare • Salt water wash down system at anchor locker. • Dodger, bimini and bimini connector all replaced with light grey Sunbrella in 2015, in good condition. Original dark blue Sunbrella covera are being phased out (because the lighter colour is better in the heat of Mexico) but all are serviceable and included. • Main sail cover, helm cover, winch covers, deck and transom cap covers. • Stern pulpit top rails extended to side gates to enclose cockpit area for convenience and safety. This was done by a professional welder, not bolt on tubing. • Transom ladder steps w/teak treads for ease of boarding, easy on the feet. • Transom mounted stainless steel and teak swim step platform • Edson steering system. The hub and cables were replaced in 2012. Spare brake parts and rebuild kit. • Fresh water shower plumbed to transom inside cockpit but extended hose reaches swim step. • Solar Shower • Overhead transom light under radar with transom switch for boarding and great for BBQing. Magma BBQ. Spare BBQ control valve on board. New burner. • Teak cockpit table with fold out leaves and beverage rack. • Red light installed in cockpit for night sailing and dining underway. • Deck fill ports, 1-diesel, 3-water, 1-holding tank pump out. • Teak forward coach roof hand holds and transom cap. All are covered, and were re-varnished in 2018
ELECTRONICS:
• Mounted in NavPod system at helm: Fourplex B & G display Hydra 2 system with wind, depth, speed and B & G auto pilot and Furuno radar. • The B & G Main "brain" panel was replaced in 2014, Masthead wind sensor replaced approximately 2012, depth sounder transducer replaced 2019, new speed (paddle wheel) sensor on board • B & G auto pilot NEMA connected to Garmin 198 plotter at nav station drives B & G T-1 hydraulic ram rebuilt approximately 2010. Wired hand held auto pilot remote (very handy when anchoring single handed). • Furuno 1715 2.2 Kw radar with display at helm with radar unit mounted on Garhauer engine hoist pole at transom. • Garmin 540s GPS at helm as stand-alone system (has anchorages marked throughout the Sea of Cortex and Pacific Mexico). Spare Garmin chartplotter. • Standard Horizon Intrepid VHF radio with RAM MIC at helm, used, serviced spare and RAM MIC for back¬ups (plug and play). • Icom 706 HF radio for Ham and SSB communications at nav station, Icom Automatic tuner, back stay isolator antenna, system grounded to Dyna Plate grounding system • AMEC 101 Cypho AIS Receiver wired NMEA to Garmin 540 at helm for display and separate hard wire to nav station can be connected to lap top if wanted. Stand alone VHF antenna for AIS on Garhauer radar mast. • Link 10 Battery Monitor at nav station • Charles 50 amp "smart" shore charger, major upgrade from original equipment 10 amp charger • 15" Coby TV AD/DC mounted or forward bulkhead with articulating mount. (there is room for a larger TV if you so desire) • Bravo 12 V DVD player. Sony audio stereo receiver with top of the line interior and exterior BOSE speakers. • LED anchor light mounted at top of radar mast, original incandescent anchor light at mast head. Spare LED anchor light on board. • AFT white navigation light mounted at top of radar mast, keeps white light out of cockpit for night passages, also more visible.
BATTERY/SOLAR:
• All batteries are Lifeline AGM, replaced 2013: House-3 group 27 (100 amp) 1- group 31 (105 amp) 405 total. Start, 1- group 24 (65 amp). Battery banks are connected with BlueSea Automatic Combiner. • Two 65 watt solar panels on tilt-able mount on top of bimini. One 150 watt solar panel mounted on aft tilt-able extensions. Adjusting the angle of the panel to the sun increases amperage output. The panelsare all mounted with Magma BBQ Rail mounts to 1" stainless steel tubing and are easily adjustable fore and aft. Spare Magma clamp on board. • Trace C40 Solar Controller. There is a plug in cabled remote should you wish to have a remote display.
GALLEY:
• Gimbaled two burner Hillerange propan stove and oven. • Xintex 2S-A Firebox Propane Fume Detector and LPG control system. • Refrigerated box with Fridge-O-Boat keel cooler system, small side locker cooled by spill over system for items you want to keep cool but not cold. The keel cooler system is very efficient even in the warmer water of tropical Mexico. Fridge draws less than 2 amps. • Separate starboard side ice locker for beverages or whatever. We used it as dry locker/pantry. • Fold up side shelf to expand galley work area. • Safety strap at galley for cooking underway • Custom teak plate and cup rack over sink with mounted shelf for Microwave or appliance of choice. • Exterior mounted spice rack at galley. • Hot and cold water with Moen single handle faucet at two deep well stainless steel sink unit. Tabbing replaced. Newer water pump with accumulator/pressure tank and separate fresh water whale gusher foot pump and spigot with filter system, several new spare filters. • Salt water whale gusher foot pump and faucet at sink. • Katadyn 12V 3.5 GPH water maker, strainer & filter under galley sink with brine discharge into sink via salt water delivery system to easily keep track of water production. Spare filter. • Salon table, original table with folding leaf included. Boat is equipped with custom teak drop down table system to expand sleeping area if needed. • Lee cloth for starboard settee as pilot birthing. • Two drawers at galley, one in head. • Upgraded head sink faucet with extended for shower hose
HEAD
• Jabsco manual flush toilet. We treat every flush with vinegar to keep calcification at a minimum in discharge hose. Comes with rebuild kit and spare joker valve. • 30 gallon holding tank with Whale gusher manual pump out system operated from head. Two new pump rebuild kits. • Holding tank sensor. (This is the "I'm almost full type", it does not give a continuous level reading, but at about 7/8ths full warning light comes on to let you know it's time to pump out/) • Diverter selector control valve for head, to tank or overboard easily accessible in head. • One (of the five) 12 V fans and red/white light. • Mirror has three battery operated LED lights specifically for its usability. Batteries removed during extended storage. • Opening port. • 110 V outlet on GFI Circuit. • Shower sump with separate pump activates off fresh water pump switch. Although located higher in the bilge this serves as a backup bilge pump if needed.
OF NOTE:
Hauled out June 2019 in Puerto Penasco. Shaft was preventatively inspected and cutlass bearing was replaced as preventative maintenance. Previously hauled out October, 2017. Bottom repainted and three through hulls under head sink pulled and re-¬bedded. Survey for insurance. Previous haul out May, 2015. Bottom stripped, fared and three barrier coats applied, two coats bottom paint. Rudder pulled and inspected, swim step constructed, chain plates pulled and replaced, dodger, bimini and bimini connecter replaced with light grey Sumbrella canvas.
GENERAL:
This is Ericson's three cabin design. The specs are 34'10" on deck, more with overhangs, but finding slips is still much easier than 40' and above in our experience in the US and Mexico and marina's charge for 34 feet.
There is an aft double berth cabin, salon with folding leaf table and nav station, and the head is aft of the salon starboard side. This is very convenient and more private than the between the V-berth and salon. She was built with wooden bi-fold doors closing off the V-berth and aft cabin. The doors were a nuisance and we took them out replacing them with black curtains and velcro side attachments for privacy. The original doors are available to the buyer, but you must pick them up in Oceanside California.
The galley is port side aft in front of the aft cabin. Very convenient to serving to the cockpit and salon. Equipped with both salt water and fresh water foot pumps you can conserve water usage and have access to fresh water if the pump delivery system were to fail. We installed an over sink teak dish/cup rack and microwave. We have always used the original "ship board" companion way boards and have a Sunbrella bag specifically for their storage.
• Five (5) 12 V fans installed throughout interior. • Interior is wired with 110V system, outlets in each area. • Four 12V outlets throughout interior and one in cockpit. • Multiple red/white interior lights, several are LED. • Several either wired 12 V or battery lights in lockers including cockpit lazarette (red/white wired). • Interior has been re-varnished, high-gloss trim with contrasting flat wall/bulkhead. • Interior sole is oiled teak and holly veneer, periodically cleaned and re-oiled, extra oil on board. • Aft quarter berth is an expanded and roomy double berth in this version. • Aft hanging locker. • Forward V-berth and with two hanging lockers. • Multiple custom utility bags placed throughout interior with several exterior line and utility bags. • Mirrored wine rack in salon • One oil lamp in salon, and oil, extra wick. • 7 opening ports, three hatches. All ports were re-bedded several years ago. No leaks that I am aware of. • Custom exterior screen covers all side lights and ports in one roll on each side. Keeps bugs out and cuts glare. • All hatches have custom fit window screen covers that install from inside. No bugs! • Companionway hatch has original blue cover for storage and custom screen cover for use in tropics. • Good interior hand hold system for ease of movement underway. • Nav station is aft facing, has Garmin 192 chart plotter for trip planning and is connected to auto pilot for navigation. Good storage inside nav desk. Desk top is equipped with tie down for laptop use while underway. • Small 400 watt inverter installed at nav station to power laptop etc.
COCKPIT:
• Custom cockpit cushions in oyster Tecra with dark blue piping. Foam has been replaced, zippers serviced. Generally clean and in good condition. • Yacht Deck teak like floor installed in cockpit area. • Two lounging throw-able cushions. • Folding teak cockpit table with fold out leaves and four place drink holder. • NavPod system at helm for instruments. • Red LED light on front side of NavPod for dining and utility light when underway. • Two line bags for excess halyard/control lines. • Dodger and Bimini, detachable center shade. Bimini has top window for sail visibility. Two side shades, one Tecra (screen) one solid that are reversible, port to starboard sides. • Separate full screen enclosure to keep the bugs out, allows for comfortable use/sleeping in the cockpit. • Large starboard side deep lazarette equipped with red/white light, safety lanyard to tether it up while you're in there. • Aft lazarette set up with wire hanger for dock lines with white interior light. SAFETY: • Avon 6 person offshore life rack, deck mounted. (Last certified 2016) • ARC 406 EPIRB, registered in Canada, but easy to switch • Three type 1 offshore life jackets. • Two West Marine Type Ill inflatable life jackets with tether attachments • Three tether attachment points added in cockpit to clip into. • 2 throw cushions, recovered gray to match. • One yellow throw horseshoe buoy. • Emergency drop down boarding ladder. • Life Sling rescue system • Flare Kit up to date. • Three manually operated fire extinguishers. • Battery operated smoke alarm • Wired CO2 alarm. • Electronic bilge pump has wired signal buzzer to let you know its pumping when underway. • Whale manual bilge pump in cockpit. • High water bilge alarm (car horn wired into aft lazarette) if the bilge pump can't keep up. • Emergency tiller system in aft lazarette, readily accessible. • Jack lines, three tethers, one safety harness. • Stocked first aid kit. • Telescoping boat hook on floating pole, also works with boat brush.
OTHER EQUIPMENT:
• 110 shore power inlet and 50' 30 amp cord. • 50' water hose • 30' water hose • LPG propane house tank in vented locker • LPG propane tank for BBQ rail mounted and serves as spare house tank • Boson's chair • Cleaning supplies, brush, soap, etc. • Refueling kit with water separator/filter funnel. • Chapman's 54th Edition, Small Diesel Engines books, Sea of Cortez/Pacific Mexico Guide Books and more
TENDER:
• Achillies 8'8" inflatable dinghy, inflatable keel and floor, Davis dinghy wheels, custom chaps, floor cover, two stage foot pump, long and short painters, oars (rows very well). • Tohatsu 6 HP outboard (purchased as 4 HP and converted with 6HP carburetor) runs well but needs repair to leg, auxiliary fuel tank and cover, dinghy wheels, three point lifting strap with block and tackle lifting system for foredeck transit, spare propeller, spark plugs and impeller, tool and patch kits. Misc. dinghy lights. • Garhauer engine hoist/radar mast. Engine hoist system slightly modified to allow easy solo operation from below in dinghy, great when you're by yourself. • Two point towing bridal and tow line. • Mushroom anchor with rope rode.
KAYAK:
• 2019 Kokopelli Twain PVC 2 person inflatable kayak with skeg ($1000 value)
GENERAL INFORMATION:
The Ericson Yachts of this era are well known for their high quality of production. They are solids boats; strong and well made, with beautiful lines. Hinterland is fast for her length and "sea kindly" in her motion. Everyone who has been aboard has been impressed with her outfitting and condition.
The previous owner (of 20 years) cruised this vessel between Point Conception, California to as far south as Acapulco, Mexico and into the Sea of Cortez. She is a solid boat and has bashed back up the Baja and weathered a storm between Zihuatanejo and Manzanillo.
We bought the boat specifically for a 2500km, 5 month family sailing adventure with our family of 6. We began in Mazatlan, sailed to Banderas Bay, then back to Mazatlan, across the Sea of Cortez, then all the way up the Baja to Puerto Penasco. She performed flawlessly and, as new sailors we had no trouble managing her.
She sails and powers well and motor sails very well. She can sail 6 knots in 8 knots of wind. Hull speed computes to a max of about 7.4 knots and that is an achievable speed with good wind or decent wind when motor sailing. You can motor at 6 knots, but fuel economy is much better at 5 knot.
She is a mid-sized vessel and will sleep up to seven with the modified salon table in place. For our family of six, she was tight, but totally livable.
Hinterland has been set up for single handing or short-handed sailing and is very manageable in that regard. The solar keep ups with the on board refrigeration system quite well. We could make water an hour a day and never draw the batteries below 90%.
Hinterland has three fresh water tanks; 20 port, 20 starboard midships and 25 in the bow. There is a manifold under the galley sink and we removed the port tank from the selector and use only water maker water to fill that tank or water of known quality (though this can be easily changed.) This tank is connected directly to the foot pump and is filtered again through the filter under the sink. The previous owner filtered dock water for sediment for the port and forward tanks. There is a single cartridge filter unit in the lazarette for that purpose. We ended up using the watermaker to fill all the tanks as we seldom stayed in marinas.
Hinterland sailed south from California to Mexico in 2010-11 and back and has been in Mexico continuously since October, 2013. In the summer months she is stripped down for hurricane season with all halyards and lines washed, dried and stored below with all canvas and sails so she has had less sun than expected. Hinterland is not a "perfect" boat, but a great boat well worthy of serious consideration. She is definitely not the average boat of that vintage and is the best Ericson 34 or 38 we've seen. She is specifically equipped for cruising and solo or short-handed sailing. How far you go depends upon you, your skills and desire.
I would much prefer to keep her, but we have decided not to go cruising this winter and I hate to see her sitting in the yard all year. By the time we go again, the kids will be older and we'll be looking for a 3 cabin boat. We'd love to help the next owner of Hinterland with becoming familiar with the boat and advice about cruising in Mexico. Hope you enjoy her as much as we did.
Take steps to make your Kijiji transactions as secure as possible by following our suggested safety tips.
Read our Safety Tips