Competitive Men's Baseball Team looking for talent for 2018 !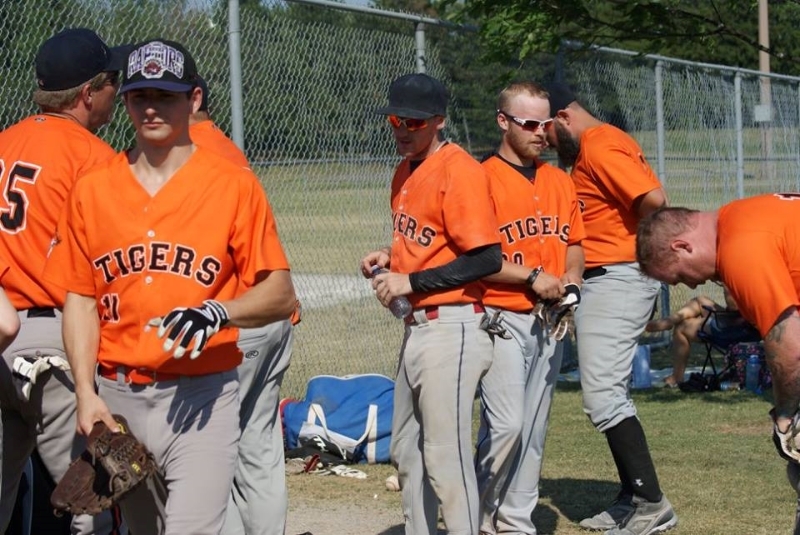 Description
We are the Campbellville Tigers, a competitive Mens baseball team. The team plays in the Golden Horseshoe Baseball league which is the biggest Men's baseball league in the Country. The teams core is made up of higher level players ranging in backgrounds, from Rep, AAA, Elite, Provincial and National championship players, to NCAA and former IBL or Pro Level players. We would be happy to hear from high end players who may want to consider changing teams for 2018 and become part of the long term nucleus of a team contending for Championships. We play a 20 game regular season schedule, with home games Sunday afternoons, with road games 830pm starts if they are week nights. The season runs from May until September plus playoffs. The Tigers will be moving up divisions for the 2018 season to AAA - Tier 2 It is a family friendly team that historically have team and family bbq's after every home game. NEWSFLASH: We just received the good news that our home park will undergo a nearly $1 million refurbishing which has now started. For 2018 we will be playing home games on the road until the park refurbishment has been completed. We will play out of Henning Park near Caledonia - Here is a link to the park location http://www.leaguelineup.com/location.asp?url=ghbl&locationid=1315513&sid=777383626 In terms of core needs, in 2017 our number 1 starter after a stellar season striking out 104 batter in the regular season and winning the league Cy Young award sustained a serious injury in the GHBL Fall classic Tournament in October.. Right now we are far from sure he will be back to start this season, so we are on the search for either a number 1 starter capable of starting in 8-10 games or 2 or 3 pitchers capable of taking on some of the load. We may also be looking for a closer able to come in to throw 1 to 2 innings max as our 1 closer may go back to play in the IBL for the 100th anniversary season. An above level fielder is always an asset and high end batters are always looked for. In the GHBL pitchers do hit, and most also play a secondary position when they are not pitching although its not a show stopper if your only a pitcher. Send you name and details to campbellvilletigers@yahoo.com or text to 519-766-5695
Take steps to make your Kijiji transactions as secure as possible by following our suggested safety tips.
Read our Safety Tips