ALL BRAND NEW AIR HOGS TOYS ($25-30) - CASH, NO TAX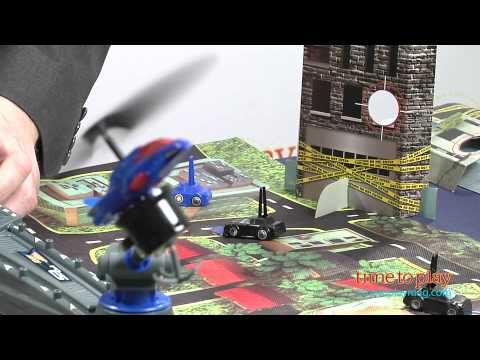 Description
ALL BRAND NEW AIR HOGS TOYS (PRICE REDUCED !!) $30 - NO TAX
1) Air Hogs Adventures Tethered Helicopter Play Set Police Patrol - $25 Fire Resue - $25
YouTube Introduction http://www.youtube.com/watch?v=8AwBnRUVFi8
Air Hogs Adventures is a tethered helicopter playset that brings your imagination to life! Remotely launch your cannons at targets. Pick up and transport accessories with the hook and roam the city while carrying vehicles! Now you're in the pilot's seat and ready to save the day!
Features: Tethered helicopter that's easy to fly for new pilots Cannons launch projectiles remotely Pick up hook for transporting cargo Large fabric playmat Includes cut-out buildings & targets as well as accessories to pick up and drop off Requires 3 AA batteries (not included)
2) NEW: Air Hogs - Sharp Shooter - Red - $30
Prepare for sky-high battles with the blue Air Hogs R/C Sharp Shooter Helicopter This awesome remote control chopper has built-in firing missile weapons to fire six missiles at your target at the touch of a button Fly Multiple Sharp Shooters in the Same Room with 2 Frequencies With Steady Flight and Tail-Lock Technology, this 65 inches long Sharp Shooter can be piloted left, right, up and down with precision and it'll even hover in place Included are 1 Sharp Shooter, 6 Missiles, 2 Targets, 1 Controller/Charger and 1 Instruction Sheet
3) NEW: Air Hogs R/C Interactive Laser Game Vectron Wave Battle - $30
***** MUST SEE BELOW YouTube INTRODUCTION ******
YouTube: http://www.youtube.com/watch?v=0X32v1-XVEs
youtube : http://www.youtube.com/watch?v=CkMwXbkz5BU Product Description Bring interactive battle play to life with the Vectron Wave Battle! Use your Laser Blaster to disable the Vectron as it evades your every move. Using laser sensing technology, the Vectron will dodge your beam, escaping your attempts at victory. Aim and fire correctly and watch the Vectron light up, signaling that its been hit. Once defeated, play with it like the original Vectron Wave. Put your skills to the test with the Vectron Wave Battle! Includes 1 Vectron Wave and 1 Charger/Laser Blaster.
MANY NEW AIR HOGS TOYS, Helicopter,RC Rollercopter & MORE
We have various type of toys for sale and no taxes on all toys Some of them only have limited quantity. Don't miss it ! : )
Please click "view poster's other Ads" at right top corner or browse thru below link to view all the NEW TOYS, price and desrciption.
NEW STUFFS :
https://photos.google.com/album/AF1QipP48x_-En_P53rdIWH1E_vjE2EiFIRc2icNMDet
NEW TOYS :
https://picasaweb.google.com/113300793030001975847/1ToysForSale?noredirect=1
NEW BABY CLOTHES: https://plus.google.com/photos/113300793030001975847/albums/5874666149208177425?authkey=CIX8saS3nPaMcA
NEW DRAPES (PANEL CURTAINS): https://plus.google.com/photos/113300793030001975847/albums/6014580706618385729?banner=pwa
All toys must pick up in Mississauga. (Thomas Street and Erin Mills Parkway)
Please email contact number for pick up arrangement.
Thanks
Take steps to make your Kijiji transactions as secure as possible by following our suggested safety tips.
Read our Safety Tips