Join us in Cuba & learn how to live, have fun for $1,300 a month
Posted
266 Rideau St, Ottawa, ON K1N 5Y3, Canada
(View Map)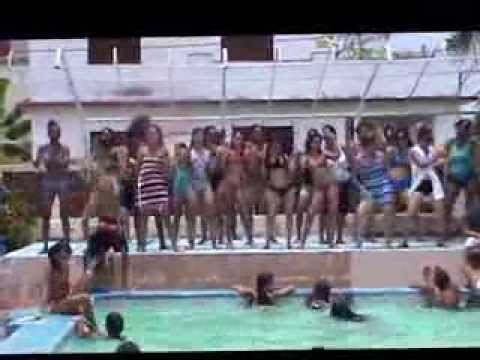 Description
Hi. How about escaping winter to a small Cuban seaside fishing and beach village for as little as $1,300 a month over 3 months. Looks like we will be heading back down in about two weeks (August 23rd to Septembre 7th, 2019). To learn more about the real Cuba and meet lots of friendly Cubans, consider joining or meeting uis down there.
Have you ever thought of spending 2 or 3 months in a small Cuban seaside village, Let us show you how. For as little as $750 (depending on length, timing and activities) , join us in Cuba and we can show you how to do it by setting you up in a very nice, clean, very friendly and safe studio like apartment (with your own entrance) in Cuba. The apartment will be part of a larger Cuban family residence so you will also gain the friendship and ongoing cultural support of a wonderful and helpful Cuban family.
We choose to live in the Cojimar, Guanabo and Havana triangle as it offers large city excitement with the beauty and serenity of a small and much less touristy seaside and beach village. Each offering a very rich mix of alternative Cuban art, music, dance, food and life.
In short what we offer is to support with: - planning and arranging your trip to the small less touristy seaside village(s) of Cojimar and/or Guanabo just 15 to 25 minutes outside of Havana
- arrange (and teach you) how to select and book a Cuban family Bed and Breakfast (for about $25 a night)
- provide an introductory Cuban cultural introduction. Tips you wont find in a book, and only accrued over 10 years in Cuba, many of which will save you lots of money (i.e. essentially avoiding the many small mistakes we made)
- arrange (and teach you) how to organize all transportation (such as a collectivo taxi or bus)
- how to go about grocery shopping (there are a number of tips and tricks including using domestic currency vs tourist currency)
- provide you with directions and reviews of a number of very tasty and low cost local Cuban restaurants
- navigating your way through alternative nightlife options (music, dance and fiesta)
- introduce you to a number of very friendly Cuban fishing
- teaching you how to use phones, internet/wifi and banking/money exchange tips in Cuba
- we can even rent you a local cheap cuban phone for locals calls and texts
- and of course a lot more depending on where your interest lie
What you will come away with is: - a very low cost, fabulous and genuine Cuban beach and cultural vacation
- a thorough understanding of the types and costs of Cuban B&B (casa particlura) rental market (and how to negotiate lower costs for longer bookings)
- get back and forth and navigate your way through Havana cheaply and quickly
- a detailed and costed plan, skills and lived experience on how to live, shop, entertain, activities, outings, volunteer, relax and have fun in a Cuban seaside village from January 1st to March 31st for as little as $1,300 Cdn. (less per person if your a couple)
- and a load of friendly Cuban contacts and friends to welcome you back when you return
So consider reaching out to us in Ottawa and Gatineau, and we can discuss more through email, over the phone or over coffee. Dont be shy and feel free to ask anything you want as we have more than 10 years of experience and over 30 trips to draw upon and a number of web-pages with descriptions, videos and pics. Our current plans are to potentially go down to Cuba in both: a) a week in late November/December and b) mid January for much longer.
Thank you.
Take steps to make your Kijiji transactions as secure as possible by following our suggested safety tips.
Read our Safety Tips