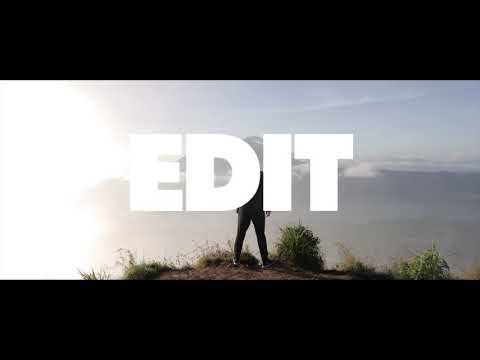 Company

Unbelievable Scenes

Job Type

Please Contact
Description
THE COMPANY
Unbelievable Scenes is a film production company that creates cutting edge social first content in both the travel and marketing space.
We pride ourselves on being different, innovative and ready for anything. Rather then working with hundreds of average clients every year, we focus all our energy on creating unbelievable content for a select few entrepreneurs who are changing the world every single day.
We only work with people who align with our core values eliminating that feeling of "work".
Each video we create is like a gift for our clients. We want them to feel like it is christmas morning every time they get an email with a link to a video we just finished for them.
Our company is far from any other film production company in Toronto especially since majority of our work is international.
JOB SUMMARY
2018 has become our biggest year of growth, and we're now reaching the limit of what we can do with the few team members we have.
As we continue to help our clients grow their businesses, we're reaching the limit of not having even more passionate filmmakers working with us in-house.
So we are looking for someone who is extremely passionate about filmmaking and editing to join our team and to be apart of something much bigger then they ever thought possible.
WHAT YOU'LL DO - Edit - Edit - Did I mention edit... - Go though b-roll and find best shots - Go through interviews and find best sound bites - Organize footage on hard drives - Learn our style -Innovate
WHAT WE'RE LOOKING FOR
- A great cultural fit (Works hard but has fun doing it) - Editing should be in your blood - Someone who won't rest until they figure out how to create that perfect transition, colour grade or sound effect. - Comprehensive experiences with Adobe Premier Pro, After Effects and Audition - Good knowledge of social media content and how to make attention grabbing content - Organization and file management - Accountability - Time management
REQUIREMENTS - Fundamental understanding of basic editing (sound levels, speed ramps, keyboard shortcuts etc) - Able to work from our Toronto office (Queen & Dufferin) - Good attitude and always willing to learn
This job is not for the average filmmaker and no, you will not only be editing but before you come out and film with us you must earn your way there by learning, understanding and implementing our style.
There will be plenty of opportunities for you to grow in all elements of filmmaking but the best filmmakers are the ones who truly understand the art of editing which is why you will be primarily focusing on that at first.
If you are interested in joining our team and you feel like you are the right fit, please send us a message though the "Contact Us" page on our website (UnbelievableScenes.com) explaining why you are a good candidate and please provide links to some of your most recent projects.
Lastly, although this will start out as an internship, our goal is to find somone who can show us that they have what it takes to create amazing content at that point we would be excited to talk to you about paid work, bonuses and the possibility of joining the team on a full time salary basis. Throughout the short-term internship, you will have the flexibility to make your own schedule, work as much or as little as you want as we are looking for those who are hungry to get better and work on cool projects.
If you come in and in one day show us that you have what it takes to work with us, then we would definitely discuss paying you immediately.
Thank you for taking the time to read this all the way through and we look forward to hearing why you would be a great addition to our team.
Contact Poster
Kijiji filters emails for security reasons. By clicking on "Send Email", you consent to this action in accordance with our Terms of Use and Privacy Policy.
Take steps to make your Kijiji transactions as secure as possible by following our suggested safety tips.
Read our Safety Tips