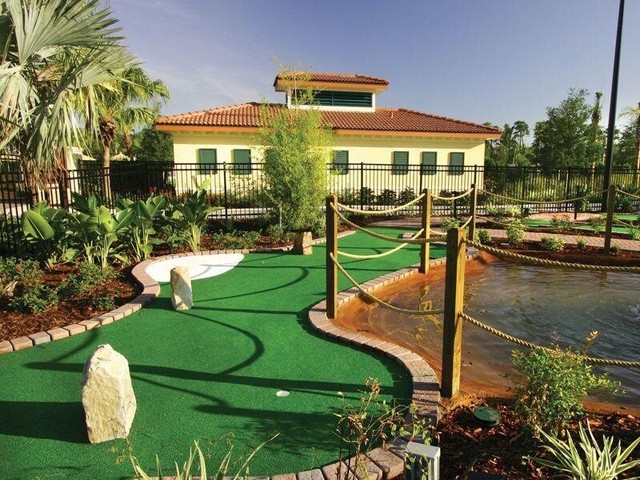 Bedrooms (#)

2 bedrooms

Bathrooms (#)

2 bathrooms

Sleeps

8

Minimum nights

7
Vacation Type

Other

Pet Friendly

No

Available Date(s)
Description
ORANGE LAKE RIVER ISLAND RESORT NEAR DISNEY SUNDAY JULY 10-17, 2022 Enjoy Vacation in Kissimmee ! The cost is $1900 US Have Friday, Saturday & Sunday check ins The condo itself is a 2 bedroom and 2 full baths condo with washer, dryer and full kitchen.
Master bedroom has KING size bed with walk in shower and Jacuzzi. Huge bathroom!
2nd bedroom has 2 Queen size beds
There is a Queen size pullout in the living room.
This is a large unit that sleeps 8
Very spacious and fully equipped...just like home !
A beautiful resort, split into 4 separate areas, you can use all the amenities in all sections of the resort. This listing is for the River Island Village. We have other units listed for Friday check in 3 bedroom and 2 bedroom units and in other sections of the resort for other dates. There is a fee for golf and tube rental on the lazy river and some other activities for children
We have owned here since 1986. It is our favorite resort, it touches on Disney property. There is a shuttle around the resort and to the grocery store, but a car is recommended.
This listing is a 2 Bed 2 Bath
There are 2 18 hole golf courses and 2 9 hole courses. 1 is lit at night.
There are 9 restaurants, Often except for groceries we do not leave the resort. The air-conditioned villas at the Orange Lake Resort - are spacious and comfortable, the perfect retreat after a long day of activity. These colorful and airy villas feature amenities such as full or partial kitchens, a dining room and living room area, and a satellite TV with DVD player. Every villa is also furnished with a patio or balcony, many of which overlook the golf course. The villas range in size, from studios to three-bedroom units, and can sleep two to twelve guests depending on which configuration you opt for.
The resort town of Kissimmee is conveniently located near the city of Orlando, or the "Theme Park Capital of the World"! With its proximity to all the attractions central Florida has to offer and its separation from the crowds of Downtown Orlando, Kissimmee makes for a comfortable home base from which to explore all the area has to offer.. Walt Disney World, Universal Studios, SeaWorld, and a vast array of parks and attractions, are right at your fingertips in the town of Kissimmee!
Enjoy luxurious 3 Br/3 Bath resort-style villa on over 1,450 acres with 9 restaurants and dining options, 4 golf courses (one lighted for night play), 1,200-foot lazy river, 12-acre waterpark, 80-acre lake with watersports, 7 swimming pools, 4 water slides, 3 arcades, 19 poolside cabanas, 3 fitness facilities, 4 racquetball courts, 6 tennis courts, 2 basketball courts, 1 playground, a kids center and more. All on secured gated resort. You never have to leave the resort to have a fabulous vacation. Enjoy a professional poolside massage while kids have a blast in the lazy river.
Three-Bedroom Villa Enjoy luxurious interiors featuring gorgeous views of our signature Arnold Palmer-designed golf course surrounded by natural woodland landscape. 1,700 square feet Sleeps up to 12 Most Villas are Equipped With: Award-winning interiors Private safes Ceiling fans DVD player TVs in living room & bedrooms Dining room table Bar stool seating in kitchen Equipped kitchen Pantry and ample storage space Spa tub with hydro-jets* Enclosed full-sized washer & dryer* Patio/ balcony
Two-Bedroom Enjoy luxurious interiors featuring gorgeous views of our signature Arnold Palmer-designed golf course surrounded by a natural woodland landscape.
• 1,275 square feet • Sleeps up to 8 Most Villas are Equipped With*: • Award-winning interiors • Private safes • Ceiling fans • DVD player • TVs in living room & bedrooms • Dining room table • Bar stool seating in kitchen • Equipped kitchen • Pantry and ample storage space • Spa tub with hydro-jets* • Enclosed full-sized washer & dryer* • Patio/ balcony
Welcome pack info below Check in The front gate is guarded. They will direct you to the check in location. At check in they will need proof of identification. You will need to show something like a drivers license or passport. They will also want a credit card because purchases can be charged to your room. If you do not make any purchases there will be no extra charge at Check out. FIREWORKS from Disney can be viewed form some units. We always stop and ask to see our bill to ensure there are no unauthorized purchases. We have never had a problem, but just to be safe.
Directions The resort is on highway 192 also called Irlo Bronson memorial Highway. You can see part of 1 of the 4 golf courses from the 192. If you are coming from the airport or I4 from Daytona Beach direction, pass under the 429 Toll road and you will see the golf course and the main entrance. If coming from the Tampa direction, we recommend exiting on 27 north at Haines City and then turn right on the 192. Once on 192 Orange Lake is 3,5 miles on the left. Parking They will issue you parking passes for all vehicles at the front desk.
Take steps to make your Kijiji transactions as secure as possible by following our suggested safety tips. 
Read our Safety Tips