Hawaii Vacation Condo rental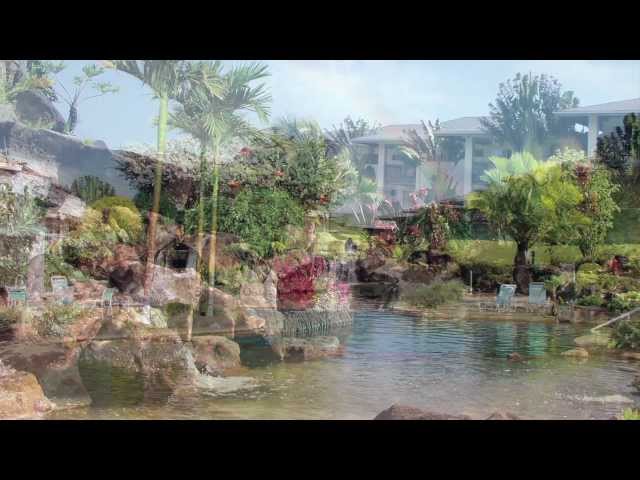 Bedrooms (#)

2 bedrooms

Bathrooms (#)

2 bathrooms

Sleeps

6
Vacation Type

Seaside

Pet Friendly

No

Available Date(s)
Description
WYNDHAM BALI HAI VILLAS, PRINCEVILLE, KAUAI, HAWAII
Vacation Rentals in Hawaii...... Kauai, Hawaii, the world's most desireable destination, is known for its scenic views, beautiful beaches, abundant sunshine, and laid back local serenity. It is our opinion that the Bali Hai Resort will provide you with the greatest vacation ever. This resort features spectacular views of the mountains and ocean. You will NOT be disappointed.
This condo, at the Wyndham Bali Hai in Princeville, Kauai, is a 2 bedroom, 2 bathroom deluxe condo with all the ammenities. A dining area and an en suite bathroom are located in each villa. All villas are styled in tropical décor at Bali Hai Villas. It includes a full kitchen and a washer and tumble dryer, along with a balcony. The Princeville Bali Hai Villas also include an outdoor pool facing the ocean and a children's pool. The condo is within walking distance of restaurants, beaches, galleries, boutiques and a grocery store. There is a world class golf course within a few blocks. Other amenities include many beaches within walking distance, and scenic/sight seeing areas a short drive away. Hanalei Bay is a short 20 minute drive, and, with the ideal weather it is a tourist pleaser. Other sight seeing attractions include the Napali Coast line, Poipu Beach, and the area where Jurasic Park was filmed. Located in the leading resort community of Princeville, Kauai, Wyndham Bali Hai Villas truly captures the splendor of Hawaii. With 2 Outdoor Swimming Pools, 3 Outdoor Hot Tubs, an Outdoor Children's Pool, Tennis Court, Clubhouse, "PlayDays" Activities Program, and a Picninc/BBQ Area you should be left wanting nothing.
This spectaculay condo can be rented anywhere from 1 week to 4 weeks.
We are fairly flexible on dates, but subject to availability.. so the earlier you request, the more likely it is that you will be able to secure your dream vacation. During your research, you will see that the price is very attractive and can't be beat. The island of Kauai, Hawaii is called the "GARDEN ISLE" for a very good reason. If you have visited in the past then you know what we are talking about, however, if this is your first time, you really need to experience "PARADISE"
Other things to note Wyndham Bali Hai Villas is not air conditioned. However, there are ceiling fans located in each unit providing a soothing ocean breeze. Guest registration is located in the Clubhouse and is available 24 hours per day. Wireless Internet is free for up to 4 devices, ideal for emails and basic web browsing. For more streaming and surfing options on unlimited devices, Enhanced High-Speed Wireless Internet is available for a fee. Please note the state of Hawaii mandates a Transient Occupancy Tax (TOT) based on the size of each unit, which should be around $8-9 per night that will be collected at the resort.
HELPFUL INFO:
We are unsure as to a specific building or room number prior to check-in, so the photos are representative of what you can expect. NO PETS unless they are service animals. All registered guests must be 21 years old. Wyndham staff is available 24 hours a day to meet your needs. As a timeshare, you will be offered a to attend a Timeshare Sales presentation during your vacation rental. The resort will offer you an incentive to attend a presentation but it is strictly up to you to voluntarily attend their presentation. It is our recommendation that you skip this, as the free meal and small discounts they offer you is not worth the vacation time lost in the sales pitch. But it is completely your choice.
We have recently returned from a month long vacation in Kauai, on February 28, 2020 and have numerous pictures and videos of the property for your viewing pleasure.
You can google "Wyndham Bali Hai Vacation Rentals" or "Bali Hai - Princeville, Kauai" to view everything the resort has to offer including a world class golf course and 5 star resort nearby. Click on the link below to access photos, etc of the Bali Hai condo's. https://www.google.com/travel/hotels/entity/CgsI8rPUwNmphIHcARAB/lightbox/CAoSLEFGMVFpcE9yYzlpV05hbTlXeUtYQi1UV0JwdHl6Vm9OQWp0TzZrLTU1aExy?g2lb=2502548%2C4258168%2C4270442%2C4306835%2C4317915%2C4328159%2C4371334%2C4401769%2C4419364%2C4428793%2C4433754%2C4463263%2C4463666%2C4464463%2C4466981%2C4270859%2C4284970%2C4291517&hl=fr-CA≷=ca&un=1&grf=EmQKLAgOEigSJnIkKiIKBwjkDxAMGAsSBwjkDxAMGA0gADAeQMoCSgcI5A8QDBgICjQIDBIwEi6yASsSKQonCiUweDdjMDZmYWFiOWQ2ZmRmNDM6MHhkYzAyMTE0ZDk4MTUxOWYy&rp=EPKz1MDZqYSB3AE4AkAASAHAAQI&ictx=1&sa=X&ved=2ahUKEwiZl6DlwL_tAhVrRN8KHYzgD9cQoiowC3oECBoQAw
Please e-mail us at theresawill4@hotmail.com terrydahlman@hotmail.com or call 306-761-2902 (res) or 306-550-5134 (cell) References upon request.
Take steps to make your Kijiji transactions as secure as possible by following our suggested safety tips. 
Read our Safety Tips