Club Solaris All Inclusive Resort FROM $95 US per day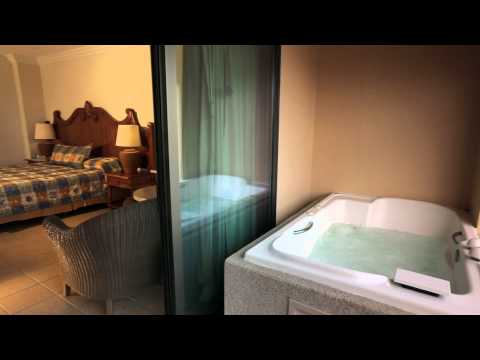 Bedrooms (#)

1 bedroom

Bathrooms (#)

1 bathroom

Sleeps

5

Minimum nights

1
Vacation Type

Seaside

Pet Friendly

No

Available Date(s)

August 23, 2019
Description
All inclusive starting at $95 per day US per adult at 4 star resorts in either Cancun or Los Cabo. Includes food, premium drinks, members only lounge, entertainment, wifi, free site seeing tour, airport shuttle. All of this in a beautiful 4 star Gold Crown resort! Rates depend on resort and time of year. Kids under 5 years old are free. 5-16 years pay $30 US per child per day. 17 yrs old is considered adult rate.
I am not a travel agent. I am a teacher who LOVED my vacation with Club Solaris and decided to buy into the timeshare. My husband is a fire fighter and we have two small children. Now that we are members, we have the ability to pass our members savings onto others. We love to travel but know that it gets expensive, especially for families so we thought we would pay it forwards. Don't mind the book it You Tube link, it was either that or our shaky home videos to showcase the resort. We have no association with them, I just found it online.
Why it is cheaper to book through us verses a travel agent or even RCI?
-you pay no hidden fees
-you can book your flight separate so you can find the cheapest rate, or use your points to fly for free
-you can stay for any number of days and check in on any day (you are not committed to the dates of a package vacation or an RCI check in date)
-you pay ONLY the daily all inclusive members rate! No hotel fees, no booking fee, no airport transportation fee, no RCI trading fee, no fee to me to use our weeks!
-you get a FREE site seeing tour for each family member! Usually tours are near $80 US per person so this is a huge added value (valid only for stays that are a minimum of 6 nights)
-the further in advance you book the more you save on your daily all inclusive fee. If you book 150 early you save an ADDITIONAL 20% off the already reduced members only all inclusive daily rate. 90 days early you save 15%, 30 days in advance you save 10%..
When you book through a member, you get treated like a member, not a regular hotel guest. You get the star treatment! Included in your all inclusive daily rate is:
- you get free wifi in the members only lounge (Cancun) wifi code in Los Cabos
-free members only transportation to and from the airport (mini shuttle bus)
-access to a members only breakfast area that has additional breakfast choices
-additional food and drink menu choices at the a la cart restaurants
-access to exclusive entertainment and shows at the resort (Cabo) (regular guests need to buy tickets)
-access to members only martini lounge that serves premium liquor (Cabo. In Cancun you have access to the premium drinks in the lobby bar)
-one FREE site seeing tour for each member of your family (for stay 6 nights or longer)
The four resorts available are: http://www.clubsolaris.com/v4/en/royal-solaris-los-cabos.html
- Royal Solaris Los Cabos
- Royal Solaris Cancun
- GR Solaris in Cancun
- GR Caribe by Solaris in Cancun
If you are interested you will book directly with the hotel, I have no involvement in the booking.
What is the catch?
-you will need to do their 90 minute timeshare presentation. Fortunately they are very low pressure.
Am I legit? It sounds like a scam!
I can understand you being hesitant, but I am legit. Again if you are interested you do not book through me. You book through the hotel directly; I just call the hotel and let them know that you are my referral. I never have access to anything other than your name, and your travel dates. You are welcome to come watch our family home videos to prove to you that we are just regular people who loved their vacation. We also have all of our official legal documents to prove that we are owners with Club Solaris.
What do we get out of it?
- as members, each time we send a referral we get one free night on our next holiday
Next Steps
To find out rates please call me or email me and I will send you the link to member all inclusive rates.
To qualify for the members rate promotion you must be working, no full time students will qualify. Also you cannot be employeed by an airline or travel company.
Take steps to make your Kijiji transactions as secure as possible by following our suggested safety tips.
Read our Safety Tips