45 Minute Salt Sessions $22.50-$25.00!
Posted
164 Colborne St W #4a, Brantford, ON N3T 1L2, Canada
(View Map)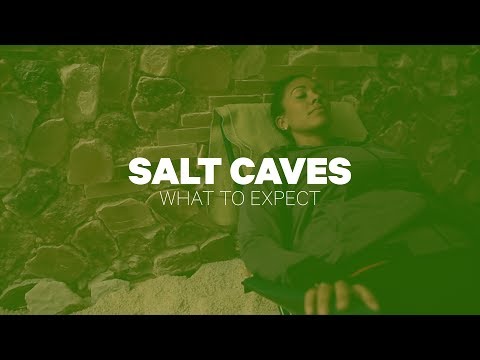 Description
SALT THERAPY: $25
Instead of raising prices for our customers to help offset the huge increase in minimum wage, and to try to avoid cutting hours, this small business is LOWERING our salt (halothereapy) session price to $25 including tax! It is standard in the industry to charge $45 (plus HST), and while we have been offering deals through Groupon, they take half. So our regular price is now $25 including the tax for a full length 45 minute session in our Crystal Salt Spa!
Kids 3 and under are FREE with a paying adult and we'll be happy to set up the tent for them on Toddler Tuesday mornings!
Seniors/kids 4-17/students (with student card) and groups of 8 save 10% off that price!
Wheel-chair accessible for up to two wheelchairs and the caregivers with them are FREE!
We are open Monday to Wednesday and Saturday 10:00am to 6:00pm and Thursday and Fridays until 7:00pm for your convenience. Not just for lung & sinus health, colds and flus, there are many other benefits as well!
Taking wellness to another level, halotherapy—a.k.a. salt therapy—remains a top spa trend. (Halo is Greek for salt.) Salt therapy is similar to spending time in the salty sea air, which offers many more benefits than just relaxation on the beach.
Ancient healers and philosophers recommended salt inhalation for the respiratory system and health problems. Dry salt therapy originates from speleotherapy (cave therapy) and the Wieliczka salt cave in Poland, where workers exhibited fewer respiratory illnesses. There are thousands of salt rooms in Europe and beyond.
The benefits of salt therapy are wide-ranging. Salt levels affect our cell activity, energy and blood sugar levels. A natural disinfectant, salt is antimicrobial, and antibacterial. Our halogenerator uses pharmaceutical grade salt, the same kind the hospitals use to make saline solution. Our salt spa contains 1500 kg of pure pink Himalayan salt on the walls and floor that contain 84 of the elements and trace elements found in the human body. And the beneficial crystal elixer used on the walls includes Shungite, Clear Quartz and Rose Quartz, all very healing stones. Dry salt air is far more powerful than moist air. The Crystal Salt Spa at Tip Top Health Shoppe does not use any water in the spa for this reason.
The negatively charged ions in salt improve our health and mood. Inhaling particles may reduce inflammation and mucus in the lungs, improving respiratory conditions such as asthma, allergies, bronchitis, sinus congestion and Chronic Obstructive Pulmonary Disease (COPD). Scientific studies show that people with asthma and other ailments breath easier after halotherapy.
The calming and detoxifying effects of halotherapy can support the immune, nervous and lymphatic systems. Additional benefits are reduced stress and headaches, increased energy, and better sleep patterns. Salt ions purify the air and may increase lung capacity and reduce physical ailments for adults, children and athletes. Treatments are recommended to help keep the body healthy during flu or allergy seasons.
Skin conditions can also be improved with halotherapy (psoriasis, rashes, eczema, acne). Table salt, sodium chloride, is dehydrating, but pure mineral salts have natural moisturizing properties and support the skin's water balance and barrier function by attracting moisture to the skin. Minerals are necessary for cell function and detoxification, so mineral salts have strong rejuvenating properties.
Spa experts note that the concentration of particles in halotherapy is about 3 to 4 times the concentration found by the sea. A 45-minute session is equal to three days by the sea. Kinetically activated dry salt particles are like an army of little janitors helping to detox the respiratory system. In our facility, a halogenator processes the salt into micro-particles dispersed in controlled amounts. It is like a very fine powder rather than salt crystals when it is blown into the salt spa. The room is aerated with fresh air for 10-15 minutes between each session.
There are close to 200 salt rooms in the U.S, and they are becoming more popular in Canada. Our facility offers other treatments in the salt room so you can literally "recharge" from two treatments in one. Tip Top offers Registered Massage Therapy, Acu-Pressure Massage, Reiki, Meditation, Intuitive Tarot Readings, Reiki Aura Cleansing, Certified Nutritionist/Herbalist Consulting, Essential Oil Seminars, Live & Dry Blood Cell Analysis and Iridology Readings in the Crystal Salt Spa. We have crystal seminars in the works as well. Testimonials from clients support the health claims made about halotherapy and many say they have less need for inhalers and decongestants with regular use.
Similar to a meditation session, you breath deeply while listening to calming music and focusing on the natural beauty of the salt lamps, crystals and calming forest scene depending where you choose to sit. The pure environment is precisely balanced with 10-12 parts per million of salt and 20 to 24 degrees C temperatures. Most halotherapy spas charge $45 plus tax and lasts 45 minutes, but ours is $25 including tax for a full 45 minute session. Seniors, students and kids save 10%!
Many of our clients have reported:
*Clearing of Sinuses *Improved Allergies & Hay fever *Better Immunity *Uplifted mood *Faster recovery from common cold & flu *Improved lung function for people with Asthma, Emphysema, CPOD, Cystic Fibrosis *Less mucus and congestion from respiratory system and sinuses *Detoxifying & cleansing effect through the skin *Improved Eczema, Acne, Psoriasis & other skin conditions *Reduced Snoring *Reduced stress & cortisol levels
Breathing salty air is a refreshing ritual to add to your wellness routine. Experience natural detoxification and see for yourself if you breathe easier.
Tip Top Health Shoppe & Crystal Salt Spa~~Halotherapy (salt therapy), salt lamps,vitamins, nutritional supplements, health foods, sports nutrition, food grade fossil shell flour diatomaceous earth, marine phytoplankton, chaga, kombucha, bulk herbs, DoTerra food grade essential oils, seminars, alkaline water, meditation, iridology, nutritional counselling, Acupressure Massage, RMT Massage, Reiki, Fitness & Diet consulting, Sound Vibration Healing, crystals, friendly customer service and expert advice.
Take steps to make your Kijiji transactions as secure as possible by following our suggested safety tips.
Read our Safety Tips