Try Boosted Electric SkateBoard for just $30 !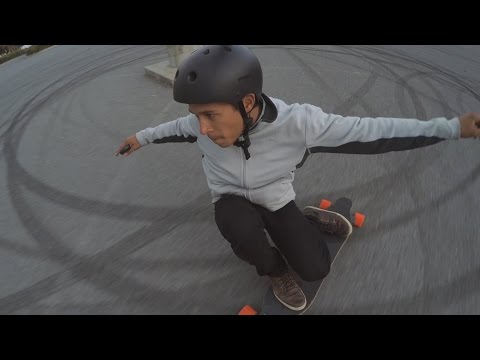 Description
Summer's almost here! Have a Blast with the Best Electric Board ever! (without draining $1500… :) Try out the 2nd Gen Boosted Board Dual+ with Extended Range Battery! What you can do with the board? Just watch this - https://youtu.be/0yBdQC7-Xa0 Board specs: https://buy.boostedboards.com/boards/2nd-gen-boosted-board Rent for periods as little as 30 min. just to get a feel or as long as a week to become a pro! All basic accessories (Remote, Battery Charger, Remote Charger, Helmet, Skate tool, safety glasses, Board Bag, Quick Start Guide) included except skate shoes & the skill to ride! I recommend you to have some skateboarding or longboarding experience before trying out the boosted board just like it's better to know how to ride a bike before hoping on a motorcycle. Newbies are still welcome to try though. I'll be there to help you for the whole 30 min period. Motorized longboarding can be an extremely dangerous sport. Please read Quick start guide before riding. Riding modes: For a typical Rider weighing 68kg Pro : 35 km/h upto 10 km Expert : 32 km/h upto 12.9 km Eco : 26 km/h upto 15.8 km Beginner : 22 km/h upto 18.7 km Pricing : ($10 discount provided if you pick up and drop off from my place) 30 Min : $30 1 hour : $50 3 hours : $75 6 hours : $95 1 day (24 hours) : $115 3 days : $220 One week : $430 For weekdays, renting periods can be booked from 5pm to 9pm or for 24 hours starting & ending in between 5pm to 9pm on consecutive days. 6-hour periods are to be booked on weekends either from morning to lunch or from lunch to evening approximately. All rentals are subject to a temporary deposit of $250 which will be refunded upon return of the board along with all accessories as per the rent agreement. Board rental is available in GTA only. A discount of $10 provided if you pick up and drop off the board at my residence in Mississauga. Areas farther east of Toronto or beyond North York will cost $15 more accounting for my travel expense. Board bag & charger not included for 30 min period. ID is Required for the Rent agreement along with basic personal info. If you are under 18, a parent has to co-sign the agreement. Any damage to the board or accessories shall be recovered from the deposit. Drive belt breakage is exempted. If the drive belt breaks a prorated discount will be provided. Board is not to be used in wet conditions. Detailed terms and conditions are included in the Rent agreement. Message me via Kijiji or Text (647)326-8395 Electric skateboards, longboards, eboards, e skateboard, evolve skateboards, motorized skateboard
Take steps to make your Kijiji transactions as secure as possible by following our suggested safety tips.
Read our Safety Tips