---
$75.00
Live edge Walnut wood charcuterie board Handmade Great gift
$3.00
Bag of For garland. $3.00 takes all. Enough for railing around large deck.
$10.00
Cuddley soft 12 inch blue and white snowman and his little buddy..excellent for any home decor or ideal Xmas gift
$40.00
72 Glasses - 9.5 cm / 3.75" Tall. Glasses Hold 8 Ounces. Glasses used once. These Glasses could also be used as a floating candle votive with a 57 mm / 2.25 Floating Candle. Boxed and ready for use. ...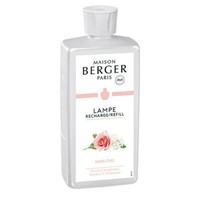 $22.95
Lampe Berger, now known as Maison Berger Paris Originally designed in 1898 to purify hospital rooms in France, when used with Lampe Berger Lamps, Lampe Berger Fluids deodorize and purify air through a patented catalytic diffusion process. Lampe Berger Chic Paris 500ml 415065 Meet with the stylish and elegant Paris.
$50.00
Used only once last Christmas. Easy to set up, pretty tree. $50
$40.00
Posted by Jordan in home - indoor, holiday, event, seasonal in British Columbia, Vernon. June 13, 2021

$22.95
Lampe Berger, now known as Maison Berger Paris Originally designed in 1898 to purify hospital rooms in France, when used with Lampe Berger Lamps, Lampe Berger Fluids deodorize and purify air through a patented catalytic diffusion process. Lampe Berger Under the Fig Tree 415010 A fragrance evoking a fig tree, from
Sponsored Advertisements: