---

$45.00
$60 Mario Sunshine $70 Luigi's mansion $350 Fire emblem path of radiance $110 Zelda twilight princess HD $60 Xenoblade Chronicles x $45 Zelda Skyward Sword $25 Super smash bros brawl $25 Super Mario ...

$350.00
Excellent condition copy of this rare GameCube gem. Comes with everything you see in the picture!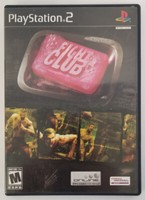 $19.00
FIGHT CLUB FOR THE PS2 Item can be viewed and purchased online at the below link: https://www.avenueshopswapandsell.com/product/fight-club-ps2/231996 Or in store at: AVENUE SHOP SWAP & SELL 4 Queens ...

$5.00
Bunch of xbox games for sale 5$ each one... Or i can make a deal for the bundle of the games
Sponsored Advertisements: