New & Used in Other in Nelson
Showing 1 - 10 of 10 results
---
$20.00
This Park Tool TS-6 Wheel Truing Stand was designed and built in the early 1990s for the home mechanic and small bike shop. It features spring-loaded calipers and caliper arms and manual hub ...
$50.00
Yakima rooftop bike rack, $50 Thule rooftop bike rack $50 Please phone 250 354 1116
$250.00
New in unopened box Park Tool 9.2 Bike Repair stand Fully adjustable clamp fits 1" to 3" (25mm–76mm) diameter tubes and seat posts of any shape and material Height adjustable from 39" to 57" ...
$900.00
2 Specialized bikes with Swingman Carrier. Men/Ladies sizes. Excellent operating shape with new tires. Will sell separately if necessary. Would not sell but have purchased ebikes.
Please Contact
Looking to buy an adult tricycle in good condition.

$995.00

Shipping by seller
Merkava eBikes based in Montreal offers electric bikes designed to give you the freedom to enjoy a more active and healthier lifestyle. Enjoy Free Shipping across Canada for a limited time as well as an industry leading 2 Year Warranty on all our eBikes. From folding eBikes to Fat Tire eBikes to Vintage eBikes.
$300.00
Schwinn Fat Tire Bicycle Barely Used 7 Speed Front and Rear Disc Brakes Bell and Rack included Located in Montrose
$299.00
Great Fuji touring bike - ergonomic design for long-distance biking. $299 OBO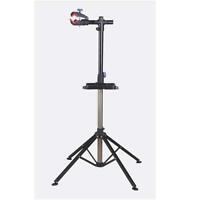 $99.99
Shipping by seller
Evo E -TEC HRS 1 Home Repair Stand Reg. 99.99 Condition New Excellent value for the budget minded home repair mechanic .. Sturdy tripod tubular steel construction Heavy duty design for durability Folding for compact storage or shipping Height adjustable from 36" to 72" V-box clamping jaws with quick dial closure

$232.00
Shipping by seller
Park Tool PCS 10.2 Home Bike repair stand Reg. $399.99 SALE $232.00* New from Park Tool, the 10.2 version offers more stability and some added accessories for completing the job !! PCS-10.2 FEATURES World famous Park Tool cam actuated, micro adjustable clamp that allows quick entry and exit and fits 1" to 3"
Sponsored Advertisements: