---
$140.00
- excellent condition - purchased new from Bike Monkey (Truro) - barely used
$60.00
Ride along bike used very little. Not used at all this year. Tire holds air. $60
$150.00
Allen Sport Bike rack, fits 2 inch receiver, adjustable height Asking $150
$50.00
3 wheel design, twist your hips and go. In great shape.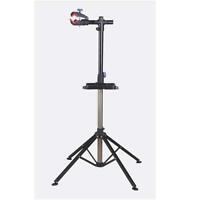 $119.99
Evo E -TEC HRS 1 Home Repair Stand Reg. 119.99 Condition New Excellent value for the budget minded home repair mechanic .. Sturdy tripod tubular steel construction Heavy duty design for durability Folding for compact storage or shipping Height adjustable from 36" to 72" V-box clamping jaws with quick dial closure
$275.00
Only used twice looks brand new. Pick up in Truro.
$450.00
Very good shape, almost new. We only used this 3 or 4 times before we bought our truck. Save At $550-$600 + tax new, this is a great buy! Call or text 902-956-1307
$350.00
Commuter City Bike - 3 Speed - Gary Fisher 21" UNISEX BIKE - boy or girl I have hardly used this in the 3 years I have had it. Just tuned up and ready to go. 21" or 53.5cm. Gary ...

$299.99
Park Tool PCS 10.2 Home Bike repair stand Reg. $399.99 SALE $299.99* New from Park Tool, the 10.2 version offers more stability and some added accessories for completing the job !! PCS-10.2 FEATURES World famous Park Tool cam actuated, micro adjustable clamp that allows quick entry and exit and fits 1" to 3"
Sponsored Advertisements: