Results in Other
Showing 1 - 7 of 7 results
---

$10.00
Whitehorse
< 24 hours ago
$10 each CCM U-Locks. Posted in bikes, other in Whitehorse. September 27, 2021
Please Contact
Hello, I am looking for a fat bike with a large frame to fit a 6'1" person. Please contact me with make and model, condition, photos, and asking price. Thank you!

$150.00
Giant cyclotron indoor bike trainer,comes with brand new(never used tire),orange tire cover,brand new multi fit skewers/adapters.

$425.00
Burley Koosah. A fun bike. Excellent condition. Maintained. Stored indoors. Waiting for you! Google it, or check this link.https://bicycleman.com/burley-koosah-recumbent-bike/

$229.99
Park Tool PCS 10.2 Home Bike repair stand Reg. $399.99 SALE $229.99* New from Park Tool, the 10.2 version offers more stability and some added accessories for completing the job !! PCS-10.2 FEATURES World famous Park Tool cam actuated, micro adjustable clamp that allows quick entry and exit and fits 1" to 3"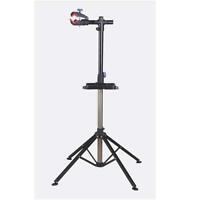 $119.99
Evo E -TEC HRS 1 Home Repair Stand Reg. 119.99 Condition New Excellent value for the budget minded home repair mechanic .. Sturdy tripod tubular steel construction Heavy duty design for durability Folding for compact storage or shipping Height adjustable from 36" to 72" V-box clamping jaws with quick dial closure
Sponsored Advertisements: