New & Used in Street, Cruisers & Choppers in Windsor Region
Showing 1 - 8 of 8 results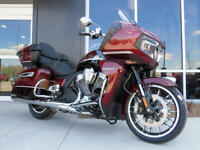 $40,689.00

Provincial Top Ad: Cambridge
14/05/2022
Apex Cycle 1-888-702-4150 Visit our showroom for a huge selection of the brands you love, conveniently located off the 401 in Cambridge. Price includes all fees including Indian's temporary logistics ...

$4,500.00
Windsor Region
< 16 hours ago
New tires, new brakes, new forks, tune up, new battery. $4500 OBO.
61,000 km

$2,500.00
Windsor Region
10/05/2022
Bike is in good condition, starts runs shifts and stops. Has aftermarket seat ( Corbin I think ) that really keeps you in the saddle! Needs carb cleaning, brake calipers need service and tires from ...

$7,600.00
Windsor Region
06/05/2022
Accident free. Service up to date by dealership.I can provide receipts
15,000 km

$7,000.00
Windsor Region
02/05/2022
2005 Harley 1200 R roadster edition, 19,000 KM, new battery, new front/rear tires, new rear pads, oil/filter, factory numbered 2-tone paint, bobtail rear fender, rear lowering kit, dual front discs, ...
19,000 km

$10,000.00
Windsor Region
24/04/2022
Runs excellent , new cams unused since 2017 , lowered for shorter rider . Excellent condition
41 km

$7,600.00
Windsor Region
26/03/2022
883 cc ,runs great, vance and hines pipes,bike cover.14 k mi ,I did the service and she's ready to go!!!Great bike to start!!!
15,000 km

$8,000.00
Windsor Region
21/03/2022
New tires and brakes. Fully accessorized, fully maintained. 18000 km. Quick release windshield with windshield storage bags. Auxiliary headlights. Engine crash bars. Highway pegs. Cup holder. ...
18,100 km
Sponsored Advertisements: