---

$200.00
panniers in excellent condition with small North Face Tent

$1,300.00
Brand new, in box, not assembled. Ordered 2 of them, but the 5x model is a little bit wide for one of our vehicles. Asking exactly what I paid.

$125.00
Nearly new unicycle. Great shape, no tears or scratches. My unicycle juggling days are over, so I am looking for a new home for the unicycle.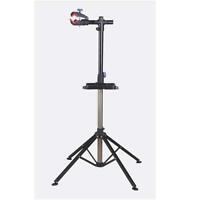 $119.99
Evo E -TEC HRS 1 Home Repair Stand Reg. 119.99 Condition New Excellent value for the budget minded home repair mechanic .. Sturdy tripod tubular steel construction Heavy duty design for durability Folding for compact storage or shipping Height adjustable from 36" to 72" V-box clamping jaws with quick dial closure

$125.00
Brand new in the box. Bought on Amazon for $140. Doesn't fit car as it has a factory spoiler. Details:     •    Hanging-style trunk bike rack for up to 3 bikes     •    Six adjustable straps attach ...

$299.99
Park Tool PCS 10.2 Home Bike repair stand Reg. $399.99 SALE $299.99* New from Park Tool, the 10.2 version offers more stability and some added accessories for completing the job !! PCS-10.2 FEATURES World famous Park Tool cam actuated, micro adjustable clamp that allows quick entry and exit and fits 1" to 3"
Sponsored Advertisements: